" To say I'm happy with the online coaching programme is an understatement. Professionals like Josh are diamonds in the rough these days. It's been worth every cent!"
Angie
Closing stages of Hugh's recomposition. Juggling a busy life as a doctor, many night shifts thrown in and sub optimal conditions, Hugh has never made excuses.
We have put plans in place to work around these and optimise his health and well-being first and foremost.
Forget the photo, this guy has come on as a man in the last few months, more than he probably knows.
His mindset around health and body composition has completely flipped.
He understands how integral your health is to maintaining a good lifestyle and mindset
Remarkable journey so far and the fact he's a good friend of mine makes this even better!
Recomp is coming to a close. Last few stubborn areas to pull body fat from and we transition into the gaining phase we have been waiting for.
Online Coaching
4 weeks of very accurate, hard work from Andy. Transitioned into a gaining phase, the sky is the limit for him!
Online Coaching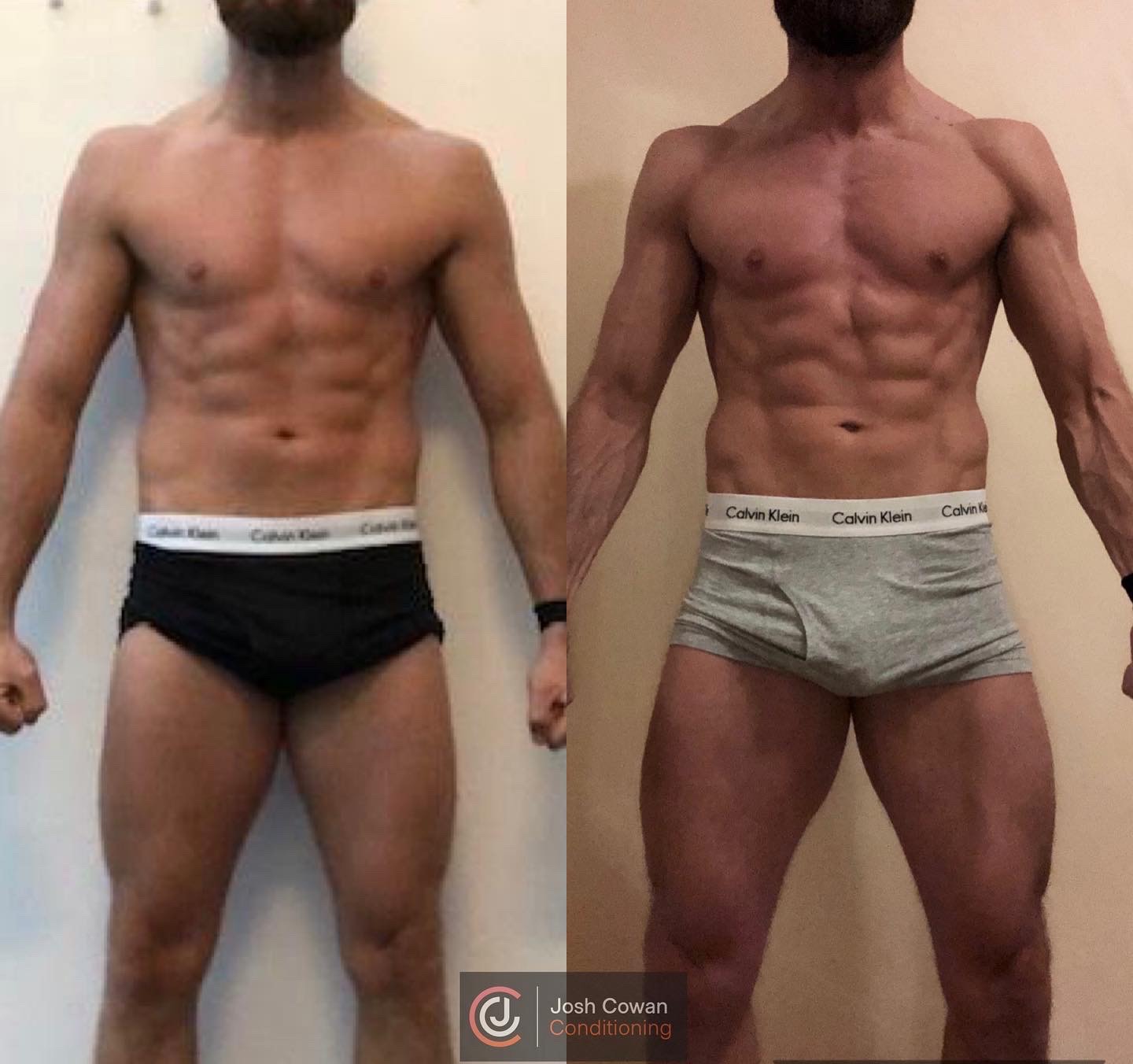 Just over 20 weeks of online coaching from Michael. A mountain of effort and accuracy brought him this result. We have now transitioned into a gaining phase. The sky is the limit
Online Coaching
65 weeks of online coaching here for David. Incredible journey so far. Improving not only his self confidence, but his physique has been remarkable to watch. Please click here to see his testimonial video about what he has thought of the programme.
8 Week Transformation